The Energi Backpack by TYLT is a next-generation backpack and mobile charging station, built for today's active lifestyle.
Campaign Status
$12,683
$50,000
FUNDING UNSUCCESSFUL
total raised
cost to produce
Christie Street Product Validation
Manufacturer audit
DFM passed
Production cost analysis
Delivery time confirmed
TYLT Energi Backpack
The TYLT Energi Backpack is one of the most comprehensive backpacks on the market. Equipped with a slim yet powerful internal battery, Energi is capable of simultaneously charging smartphones and tablets on the go. Built for people who don't have time to sit around and wait for their devices to charge, the Energi Backpack is the perfect compliment to our increasingly busy and diverse lifestyles. After all, you can't always predict what the day has planned for you, but with Energi, you will always be prepared.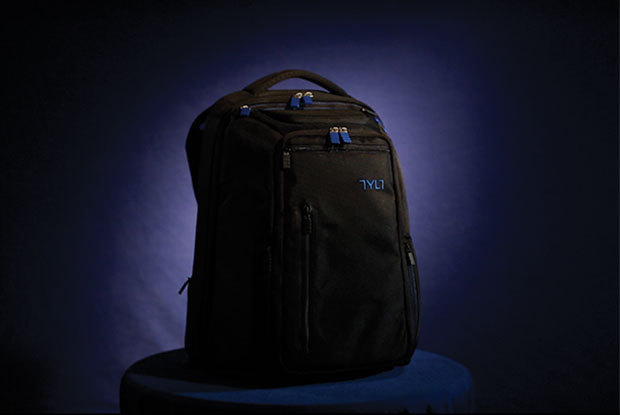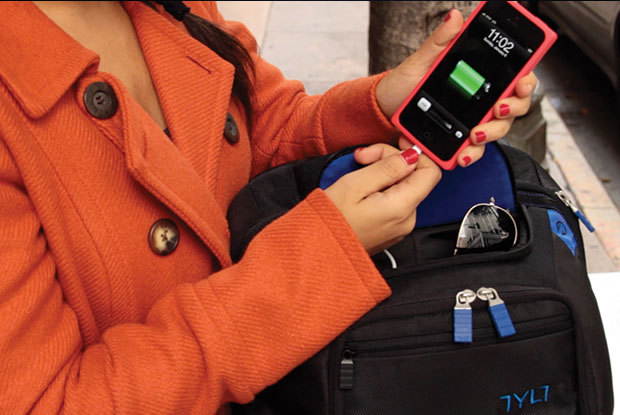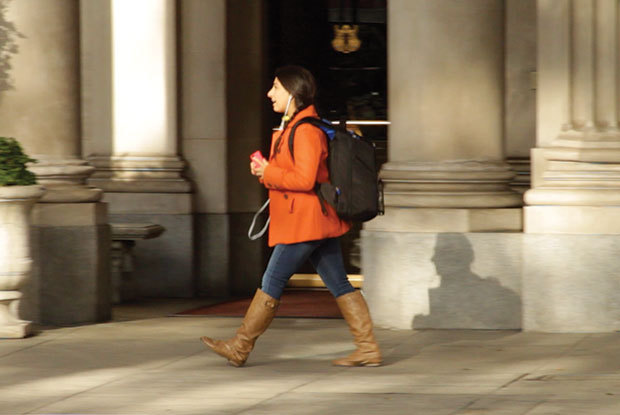 As we have evolved, we need a backpack that can keep up with our lifestyle. Energi is designed around you and your needs. Whether you're a student, traveler, rocket scientist, or tech warrior – the Energi Backpack will give you that extra boost you need to make it through the day.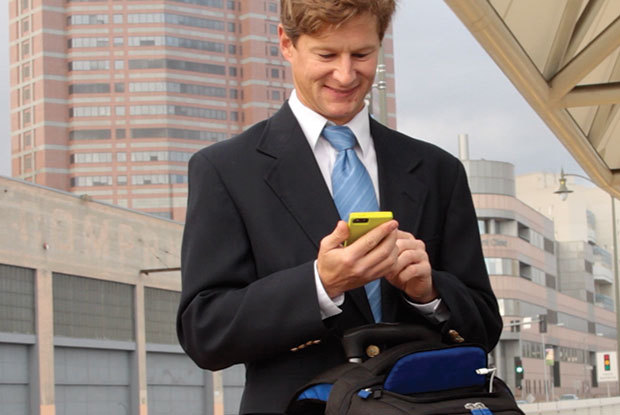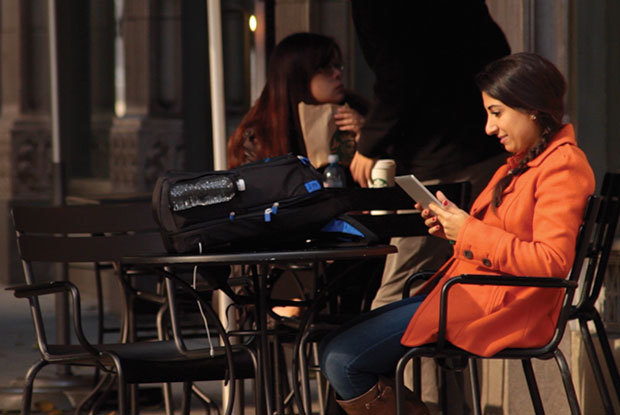 Features
With over 190 of cubic inches of internal space, the Energi provides unparalleled configurability to seven independent charging compartments. In addition, Energi's unique technological architecture makes it compatible with nearly every device. If it's charged with USB, Energi can most likely power it up.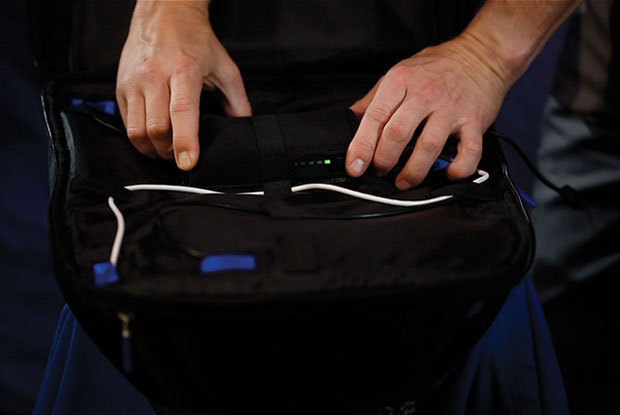 Energi is not just a charging hub for your devices, but an incredible backpack as well. Made with the finest materials available, it includes 12 total pockets and is designed to stand up when put on the ground.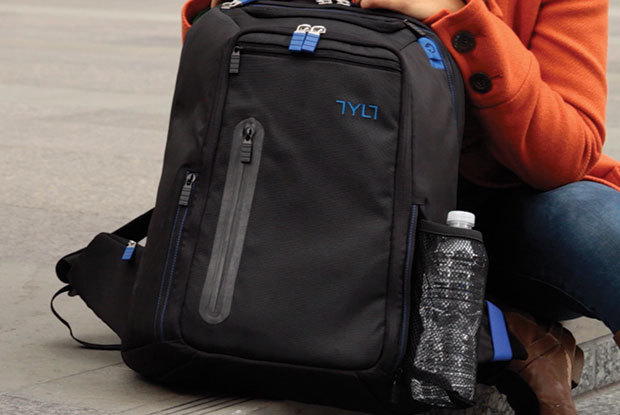 The Protect Pocket™ is the safest place for storing your sunglasses or valuables. With a hard shell pouch, lined with felt, on the top of the bag you'll never need to worry about crushing or scratching fragile items.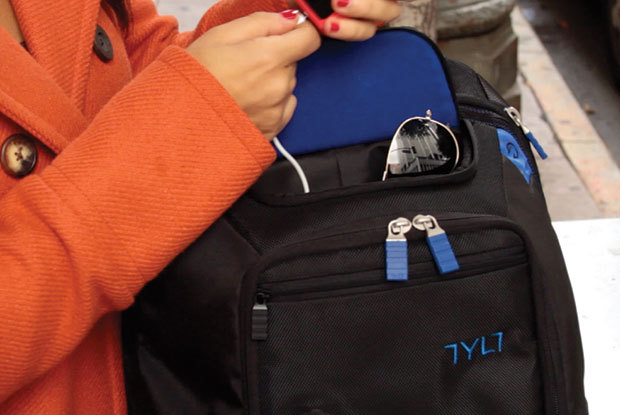 Don't worry about choosing between charging your devices and using them. With the pass through ports on both the left and right side of the bag, you can run your chargers externally, enabling you to charge your device while still using it.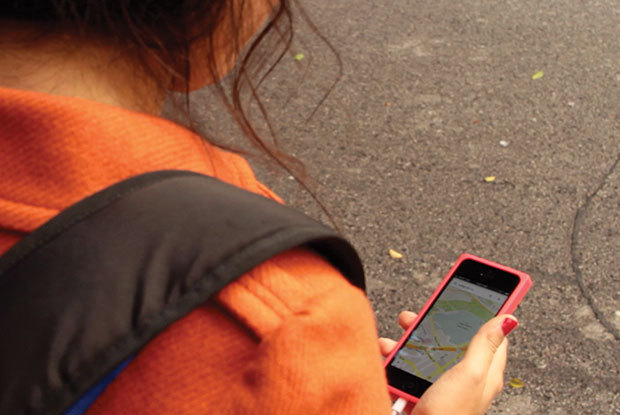 The carefully designed laptop compartment is soft-lined and has Pylow™ Protection surrounding the edges of the laptop compartment, for extra drop protection.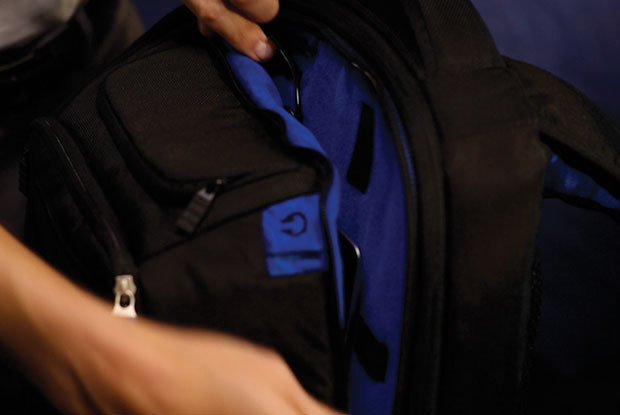 A dedicated tablet pocket with one zip access and a charging port allows you to quickly store, charge, and access your tablet.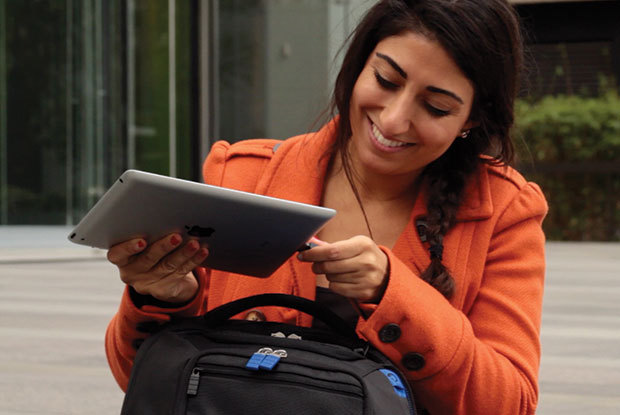 Music lover? Well then this should be music to your ears: the Energi includes a conveniently located headphone pass-thru that lets you run earphones directly into the bag, while a headphone carrying compartment on the strap keeps them handy at all times.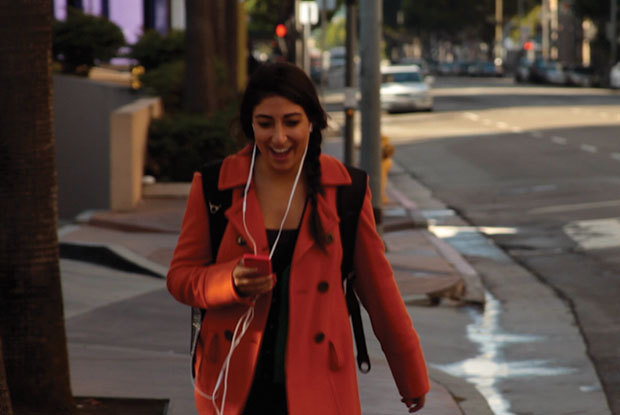 Energi and Traveling – Going to the Distance
Energi is also the perfect travel bag. It comes equipped with a trolley slit hidden in the backpack panel, a headphone carrying compartment on the backpack strap, and a full length zipper pocket right on the front of the bag for airline tickets and passports. Not to mention the bag was thoughtfully designed to meet TSA checkpoint requirements – you can pass through security without ever removing your laptop.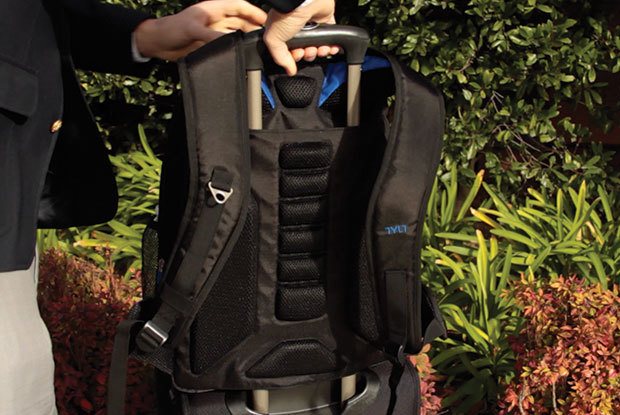 Technical Specs
Battery Pack Specs

Input Voltage: 5V 1Amp (Micro USB)

Output Charging Current: 4.75V – 5.25V - 1Amp
Lithium Ion Battery – 10,400 mAh

Battery Charge Time 7-8 Hours

Two 1Amp USB ports for charging phones

One 2.1Amp USB port for charging tablets
Backpack Specs

1680D Poly Material

TSA Checkpoint requirements

Stainless Steel Zippers

PylowTM Protection Laptop Guard
Engineering qualities, materials, components and fabrication:
10,400mAh Battery Lithium Battery

7 potential charging pockets throughout bag

1 external charging position for charge and talk/text

TSA Checkpoint Friendly Laptop pocket - Pass thru without removing laptop
Dedicated Tablet Pocket with one zip access and charging port

Protect PocketTM keeps your sunglasses and phone from being crushed
ExtremePad Shoulder Strap keeps bag from sliding down your back
Recharge onboard Battery pack from any USB port

---
Product Versions
TYLT Energi Backpack
Est. delivery: April 2013
$169.00
10,400mAh Battery Lithium Battery
7 accessible charging pockets throughout bag
Stainless Steel Zippers
PylowTM Protection Laptop Guard
TSA Checkpoint Friendly Laptop pocket - Pass thru without removing laptop
Dedicated Tablet Pocket with one zip access and charging port
Protect PocketTM keeps your sunglasses and phone from being crushed
---
About the inventor
TYLT was established in 2011, simply to provide high-quality design, with exceptional value to our customers. Our focus is on innovation in the mobile world.
---
Manufacturer audit:
We've audited the factory that is going to be used for manufacturing this product and confirmed that it is not only capable of completing this project, but that the facility has proper working conditions as well. As a result, we have deemed it to be a reliable partner.
DFM passed:
We've broken down the design components to understand the inner workings of the product. In doing so, we found no major design flaws and deem the product feasible for manufacturing. There will not be a need to dramatically change the product design in order to manufacture it.
Production cost analysis:
While it is always hard to know the exact cost before production, our team of experts have carefully analyzed the manufacturing process and concluded that the product can be made for a cost that's well under the asking price.
Delivery time confirmed:
Estimated delivery dates aren't always completely accurate, and while we try to predict delivery dates through our auditing process, unforeseen events can push dates. If any product you order exceeds the delivery date by six months, your pledge will be returned based on the escrow scale.